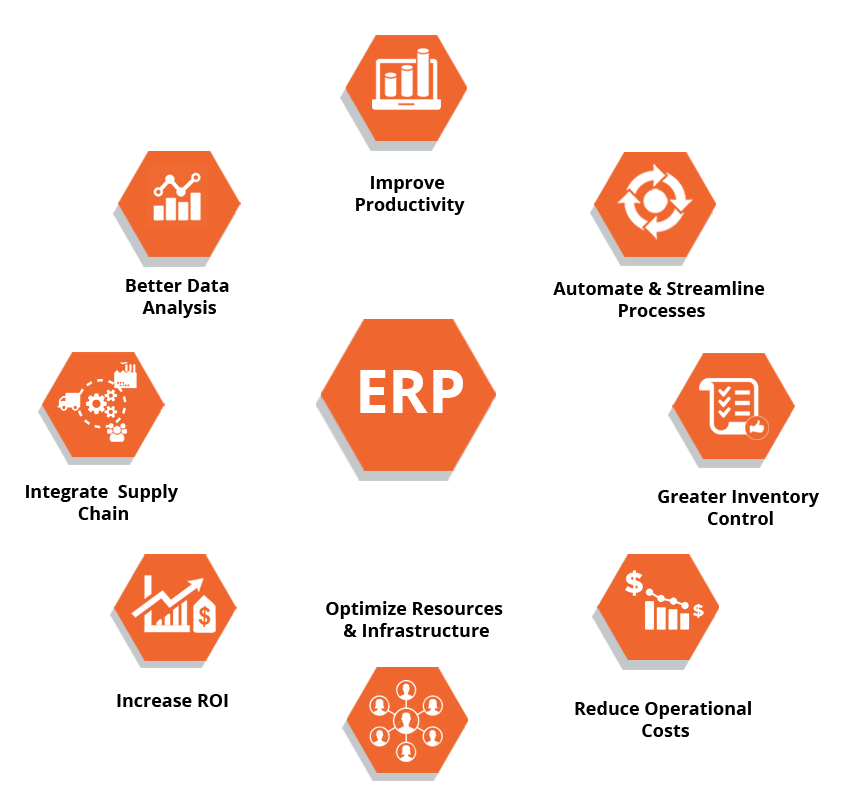 Enterprise Resource Planning
Enterprise resource planning (ERP) is software that lets an enterprise manage user access to its network resources. ERP is designed to support multiple users and applications by providing a single gateway for achieving secure, one-to-one access to corporate resources. It also lets a user sign on to different enterprise systems and applications using the same password.
Enterprise resource planning (ERP) software manages the internal resources and information of an enterprise by integrating different aspects of its business. ERP systems have evolved from discrete systems for specific business functions to software that integrates a set of cross-functional business applications, often in real-time.
ERP (enterprise resource planning) platform is an integrated system of business software that manages core business processes. It uses computer systems and programs to manage day-to-day business activities such as accounting, procurement, project management, supply chain operations, and manufacturing. ERP facilitates information flow between all business functions inside the boundaries of the organization and manages connections to outside stakeholders.